Patrick A. Rogers Biography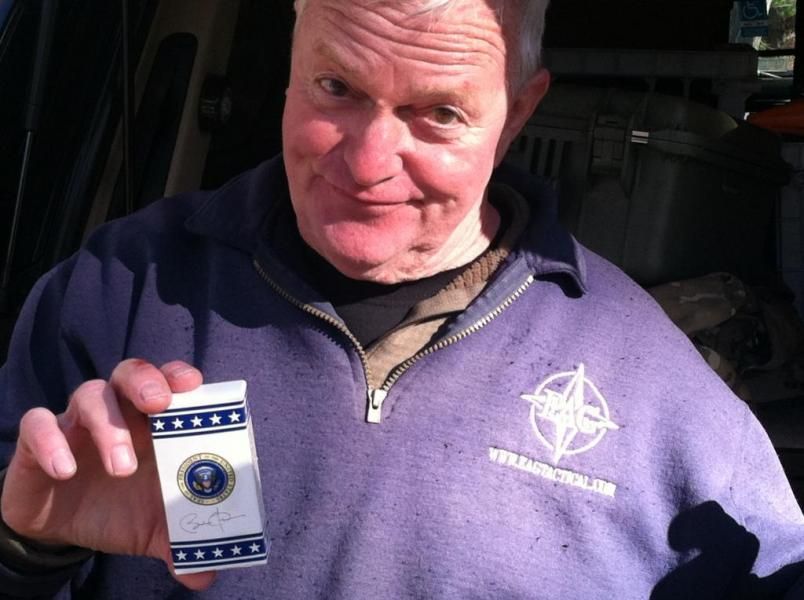 Patrick Arthur Rogers was born on 19-May-1946, in Brooklyn N.Y.
Early life/occupations
Pat held various jobs including:
Shoe shiner
Newspaper delivery
Gas station attendant
Coney Island amusement ride worker
Taxi driver
Sport parachute instructor
Photographer
Airline worker for an airline serving the Far East
Military Service
Pat served in the United States Marine Corps (USMC).
Enlistment
Pat enlisted in the USMC in 1963.
Status
Pat served in both active duty and reserve roles during his service.
Deployments
Pat was deployed to the Republic of Vietnam with the Third Marine Division.
Military Occupational Specialties ("MOS")
1811 Tank Crewman
0311 Rifleman
0369 Infantry Unit Leader
8531 Primary Marksmanship Instructor
8662 Parachutist
5702 Nuclear, Biological, Chemical Specialist
5702 Nuclear, Biological, Chemical Officer
Foreign Material Acquisition Exploitation Unit-Five years of service
Highest rank achieved: Chief Warrant Officer 2
Law enforcement service
New York City Department of Correction
Corrections Officer
Dates of Service Unknown at present.
New York Police Department
Patrol Officer
Patrol Officer
Street Narcotics Enforcement Unit
Anti-Crime Unit
Manhattan Robbery Squad/Central Robbery Division investigator
Sergeant
Patrol
Anti-Crime Unit
Chief of Detectives Office
Technical Assistance Response Unit-supervisor
Hostage Negotiator
Dates of Service
Believed to be 1973 until 1993.
Decorations
Pat was decorated 54 times including the Medal of Valor.
Intelligence community service
Private Business
Gunsite Academy
Rangemaster for Gunsite Academy for 12 years.
Endorsement from Col. Jeff Cooper for private firearms training.

Source: Gargantuan Gunsite Gossip 3, Volume 25, Number 6, June 2005. Wisdom Publishing, 16 East Dawn Drive, Tempe, AZ 85284; Copyright 2010.
EAG Tactical
Owner of EAG Tactical from 1989 until his passing.
Parachute Experience
USMC MOS 8662/Parachutist
464th person in the United States ("U.S.") to achieve 1,000 free fall parachute jumps;

United States Parachute Association ("USPA") Gold Wings #464.

203rd person in the U.S. to accrue 2,000 free fall parachute jumps;
131st person to accrue 12 hours of free fall experience.

USPA Gold Free Fall Badge #131.
Marksmanship Accomplishments
National Rifle Association (NRA): High Master Rifle Shooter.
Civilian Marksmanship Program (CMP): Distinguished Rifleman
Passing
Pat passed away on 4-May-2016 (Age 69). Commonwealth of Virginia.
Place of Interment
Quantico National Cemetery (Quantico, Prince William County, Virginia)
Beloved Husband and devoted brother.